wales
The Rugby Football Union said it is assessing its security protocols after foolhardy teenage freerunners filmed themselves climbing to the top of Twickenham Stadium. Police said two men were arrested on suspicion of trespassing on Saturday morning (April 29), just hours before Prince Harry was in attendance at the Army v Navy rugby match. A clip posted to Youtube this week by Rikke Brewer shows two hooded men scaling the deserted 82,000-seat stadium and walking along the very top of the roof without any safety equipment before performing acrobatic flips on the pitch.
A Met Police spokesman said officers were called shortly before 6am to a report of intruders at the stadium, and arrested two 18-year-old men on suspicion of criminal damage to the pitch. They were taken into custody and later cautioned for criminal damage. Mr Brewer told Richmond and Twickenham Times: It felt incredible to be at the top of Twickenham stadium . The view was amazing . I enjoy doing urbex for many reasons, one being the fact that you never know how insane the view is going to be.
Urbex, short for urban exploration, involves exploring manmade structures, often abandoned or not usually seen, and often with the aim of capturing striking videos and images of the areas. The hobby sometimes involves trespassing, but not always. Mr Brewer has made a series of videos, including one of train surfing in Paris, which show a group of people jumping onto the roofs of trains, climbing 194 metres up the Areva Tower, also in Paris, and sneaking into Thorpe Park and climbing the Stealth rollercoaster.
The latest stunt has caused security concerns for the stadium, which Prince Harry visited just hours later to watch the Army v Navy rugby match, as patron of the Invictus Games Foundation, the official charity for this year s game. A Rugby Football Union spokesperson said: We are aware of an incident involving intruders at the stadium on the weekend and are assessing all of our security protocols . Two people were arrested .
We are working closely with the police on their investigation."
Got a story ?
Call the newsdesk on 0208 722 6315 or email calum.rutter@london.newsquest.co.uk.
French voters have started casting ballots for the presidential election in a tense first-round poll that is seen as a test for the spread of populism around the world. More than 60,000 polling stations opened on Sunday for voters who will choose between 11 candidates in the most unpredictable election in generations.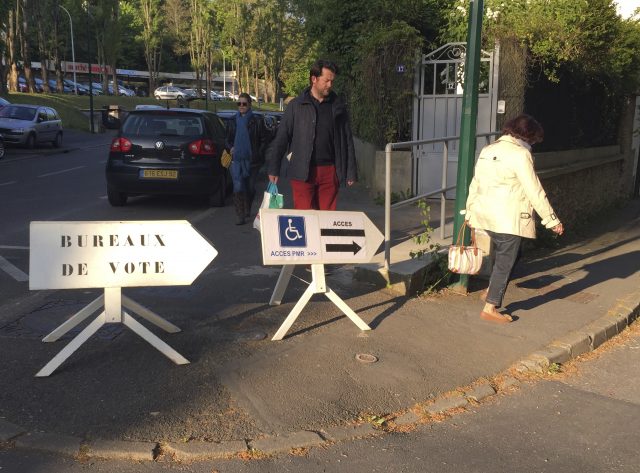 Polling stations open in Paris. (AP/Bertrand Combaldieu)
Opinion polls point to a tight race among the four top contenders vying to get into the May 7 presidential run-off that will decide who becomes France s next head of state. Polls suggest far-right nationalist Marine Le Pen and Emmanuel Macron, an independent centrist and former economy minister, were in the lead. However, conservative Francois Fillon, a former prime minister, appeared to be closing the gap, as was far-left candidate Jean-Luc Melenchon.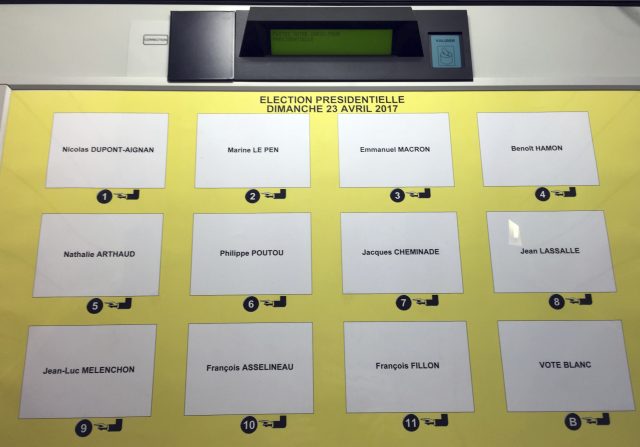 A voting machine displays the names of the 11 candidates. (AP/Bertrand Combaldieu) France s 10% unemployment rate, its struggling economy and security issues topped concerns for the 47 million eligible voters. If Ms Le Pen or Mr Melenchon win a spot in the run-off, it will be seen as a victory for the rising wave of populism reflected by the votes for Donald Trump and Brexit.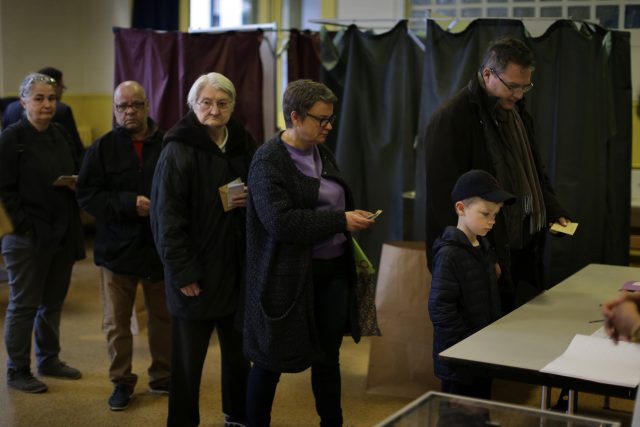 People line up before casting their vote. (AP/Emilio Morenatti)
Mr Macron and Mr Fillon are committed to European unity and would reform employment rules.
Early voting began on Saturday in France s overseas territories.
A Muslim woman filmed airport security staff in Rome telling her to remove her hijab and be inspected because she was "not safe". Aghnia Adzkia was returning to London, where she is a student, after visiting friends in the Italian capital when the row broke out. She said staff initially asked her to remove her hijab at the security gate at Ciampino airport.
When Aghnia, who is from Indonesia, refused she was eventually offered the option of going to a private room with a female security officer to be checked. But she felt she had been racially profiled by security and asked them to explain why the hijab inspection was necessary.
Muslim woman films her row with airport security over hijab inspection (Photo: CEN / @aghniaadzkia)
Aghnia filmed part of the argument in which a female security agent can be heard saying: "You are not safe.
"You could hide something in your hair.
"If you don't take it off, we do not know if there's something inside, okay ? You are not safe for us."
Aghnia decided to abandon her flight as she was already late for boarding and re-booked a flight from another of Rome's airport's, Leanardo Da Vinci-Fiumicino.
But she was again asked to remove her hijab by security. This time she opted to comply. Posting on social media about her experience, Aghnia said: "I wanted to prove to them that I have nothing to hide and I am not a terrorist.
A female airport security agent tells Aghnia: "You are not safe for us" (Photo: CEN / @aghniaadzkia)
"In the meantime I saw two nuns wearing headscarves, but they weren't asked to take them off.
"Is this what you call fair treatment and respect ?
Where are my human rights?"
But an official at the Indonesian Embassy (KBRI) argued that, when in Rome, Aghnia should have complied with the security officers' wishes.
Airport policies on removing items of religious clothing vary in different countries and airports.
Aghnia claims she was racially profiled as she saw two nuns wearing headscarves walk through security unchecked (Photo: CEN / @aghniaadzkia)
In the UK, government advice issued in 2010 states that Some female visitors, particularly those of the Muslim faith, will wear veils or other face coverings for religious reasons.
"They must not be made to uncover their faces or hair in public or in front of a man as this could cause serious offence and distress.
"When required for security or identification purposes, the removal of the veil or face covering must be done in private with only female staff present.
"Following the removal of headwear, the person must be given the opportunity to use a mirror, and to have privacy and time to put it back on."