secure
1/42

11 June 2017

Poland's Piotr Lobodzinski starts in front of the Messeturm, Fairground Tower, in Frankfurt Germany . More than 1,000 runners climbed the 1202 stairs, and 222 meters of height in the Frankfurt Messeturm skyscraper run

AP
2/42

11 June 2017

A runner lies on the ground after arriving at the finish line in Frankfurt Germany . More than 1,000 runners climbed the 1202 stairs, and 222 meters of height in the Frankfurt Messeturm skyscraper run

AP
3/42

11 June 2017

A troupe of Ukrainian dancers perform at Boryspil airport in Kiev, on the first day of visa-free travel for Ukrainian nationals to the European Union

Getty Images
4/42

11 June 2017

A troupe of Ukrainian dancers perform on the tarmac at Boryspil airport in Kiev, on the first day of visa-free travel for Ukrainian nationals to the European Union

Getty Images
5/42

11 June 2017

French President Emmanuel Macron with his wife Brigitte Trogneux cast their ballot at their polling station in the first round of the French legislatives elections in Le Touquet, northern France

EPA
6/42

11 June 2017

A Thai worker paints on a large statue of the Goddess of Mercy, known as Guan Yin at a Chinese temple in Ratchaburi province, Thailand . Guan Yin is one of the most popular and well known Chinese Goddess in Asia and in the world . Guan Yin is the Bodhisattva of Great Compassion in Mahayana Buddhism and also worshiped by Taoist

EPA
7/42

11 June 2017

A Thai worker paints on a large statue of the Goddess of Mercy, known as Guan Yin at a Chinese temple in Ratchaburi province, Thailand . Guan Yin is one of the most popular and well known Chinese Goddess in Asia and in the world . Guan Yin is the Bodhisattva of Great Compassion in Mahayana Buddhism and also worshiped by Taoists

EPA
8/42

11 June 2017

Israeli Prime Minister Benjamin Netanyahu chairs a weekly cabinet meeting at his office in Jerusalem . An Israeli court has ordered a journalist to pay more than $25,000 in damages to Netanyahu and his wife Sara for libeling them . The magistrate court in Tel Aviv ruled Sunday that Igal Sarna libeled the couple for writing a Facebook post that claimed the prime minister's wife kicked the Israeli leader out of their car during a fight

AP
9/42

10 June 2017

Parkour enthusiasts train on Ipanema beach in Rio de Janeiro, Brazil .

Originally developed in France, the training discipline is gaining popularity in Brazil

Mario Tama/Getty Images
10/42

10 June 2017

Volunteers spread mozzarella cheese toppings on the Guinness World Record attempt for the Longest Pizza in Fontana, California, USA . The pizza was planned to be 7000 feet (2.13 km) to break the previous record of 6082 feet (1.8 km) set in Naples, Italy in 2016

EPA
11/42

10 June 2017

Jamaica's Olympic champion Usain Bolt gestures after winning his final 100 metres sprint at the 2nd Racers Grand Prix at the National Stadium in Kingston, Jamaica

REUTERS/Gilbert Bellamy
12/42

10 June 2017

Usain Bolt of Jamaica salutes the crowd after winning 100m 'Salute to a Legend' race during the Racers Grand Prix at the national stadium in Kingston, Jamaica . Bolt partied with his devoted fans in an emotional farewell at the National Stadium on June 10 as he ran his final race on Jamaican soil . Bolt is retiring in August following the London World Championships

Getty Images
13/42

10 June 2017

Usain Bolt of Jamaica salutes the crowd after winning 100m 'Salute to a Legend' race during the Racers Grand Prix at the national stadium in Kingston, Jamaica . Bolt partied with his devoted fans in an emotional farewell at the National Stadium on June 10 as he ran his final race on Jamaican soil . Bolt is retiring in August following the London World Championships

Getty Images
14/42

10 June 2017

Police officers investigate at the Amsterdam Centraal station in Amsterdam, Netherlands . A car ploughed into pedestrians and injured at least five people outside the station . The background of the incident was not immediately known, though police state they have 'no indication whatsoever' the incident was an attack

EPA
15/42

10 June 2017

Police officers investigate at the Amsterdam Centraal station in Amsterdam, Netherlands . A car ploughed into pedestrians and injured at least five people outside the station .

The background of the incident was not immediately known, though police state they have 'no indication whatsoever' the incident was an attack

EPA
16/42

10 June 2017

Protesters stand off before police during a demonstration against corruption, repression and unemployment in Al Hoseima, Morocco . The neglected Rif region has been rocked by social unrest since the death in October of a fishmonger . Mouhcine Fikri, 31, was crushed in a rubbish truck as he protested against the seizure of swordfish caught out of season and his death has sparked fury and triggered nationwide protests

Getty Images
17/42

9 June 2017

A man looks on at a migrant and refugee makeshift camp set up under the highway near Porte de la Chapelle, northern Paris

Getty Images
18/42

9 June 2017

Damaged cars are seen stacked in the middle of a road in western Mosul's Zanjili neighbourhood during ongoing battles to try to take the city from Islamic State (IS) group fighters

Getty
19/42

9 June 2017

Smoke billows following a reported air strike on a rebel-held area in the southern Syrian city of Daraa

Getty Images
20/42

9 June 2017

Germany's Chancellor Angela Merkel gestures next to Mexico's President Enrique Pena Nieto during a welcome ceremony at the National Palace in Mexico City, Mexico

REUTERS/Carlos Jasso
21/42

9 June 2017

Soldiers and residents carry the body of a Muslim boy who was hit by a stray bullet while praying inside a mosque, as government troops continue their assault against insurgents from the Maute group, who has taken over large parts of the Marawi City, Philippines

REUTERS/Romeo Ranoco
22/42

8 June 2017

Opposition demonstrators protest for the death on the eve of young activist Neomar Lander during clashes with riot police, in Caracas

Getty Images
23/42

8 June 2017

Neomar Lander, a 17-year-old boy was killed during a march in the Chacao district in eastern Caracas on Wednesday, taking the overall death toll since the beginning of April to 66, according to prosecutors

Getty Images
24/42

8 June 2017

Former FBI director James Comey is sworn in during a hearing before the Senate Select Committee on Intelligence on Capitol Hill in Washington, DC

Getty Images
25/42

8 June 2017

Former FBI Director James Comey testifies during a US Senate Select Committee on Intelligence hearing on Capitol Hill in Washington, DC

Getty Images
26/42

8 June 2017

Usain Bolt of Jamaica trains at the University of West Indies in Kingston . Bolt says he is looking forward to having a party as he launches his final season on June 10 with what will be his last race on Jamaican soil . The 30-year-old world's fasted man plans to retire from track and field after the 2017 London World Championships in August

Getty Images
27/42

8 June 2017

Acquanetta Warren, Mayor of Fontana, California, reacts after US President Donald Trump introduced himself before the Infrastructure Summit with Governors and Mayors at the White House in Washington, US

REUTERS/Yuri Gripas
28/42

8 June 2017

Frenchman Alain Castany, sentenced to 20 years on charges of drug trafficking in the 'Air Cocaine' affair, leaves the prison in Santo Domingo, on his way to France, where he is being transferred for medical reason

Getty Images
29/42

8 June 2017

A woman reacts at the place where 17-year-old demonstrator Neomar Lander died during riots at a rally against Venezuelan President Nicolas Maduro's government in Caracas, Venezuela, June 8, 2017 . The sign reads: 'Neomar, entertainer for ever'

REUTERS/Ivan Alvarado
30/42

8 June 2017

Frenchman Alain Castany, sentenced to 20 years on charges of drug trafficking in the 'Air Cocaine' affair, leaves the prison in Santo Domingo, on his way to France, where he is being transferred for medical reasons

Getty Images
31/42

8 June 2017

Queen Maxima of The Netherlands visits Tobroco Machines in Oisterwijk, Netherlands . The company is a manufacturer of machines for use in agriculture, road construction and field maintenance . Tobroco is winner of the 2016 Koning Willem 1 Award for entrepreneurship

Getty Images
32/42

7 June 2017

A family member of an inmate tries to stop a truck used to transfer prisoners, outside a prison where a riot took place on Tuesday, in Ciudad Victoria, Mexico

REUTERS/Josue Gonzalez
33/42

7 June 2017

An unconscious person is taken away on a motorcycle by fellow demonstrators after they clashed with riot police during a protest in Caracas, Venezuela

Getty Images
34/42

7 June 2017

Jamaican sprinter Usain Bolt's elementary teacher Sheron Seivwright poses with her students during a break at the Waldensia elementary school in Sherwood Content . Usain Bolt, the greatest sprinter in history with eight Olympic golds, 11 world titles and three world records, will retire from international competition after the IAAF world championships in August

Getty Images
35/42

7 June 2017

This 1916 photo provided by the Archdiocese of Denver shows Julia Greeley with Marjorie Ann Urquhart in McDonough Park in Denver .

Greeley, a former slave, is being considered for possible sainthood . In a step toward possible sainthood, the remains of Greeley were moved to a Catholic cathedral in Denver

Archdiocese of Denver via AP
36/42

7 June 2017

US President Donald Trump, flanked by the families of business people he says were harmed by Obamacare, high-fives a young boy as he arrives to deliver remarks on the US healthcare system at Cincinnati Municipal Lunken Airport in Cincinnati, Ohio

REUTERS/Jonathan Ernst
37/42

6 June 2017

Wellesley Bolt, the father of Jamaican sprinter Usain Bolt, speaks during an interview with Agence France-Presse at his home in Sherwood Content

Getty Images
38/42

6 June 2017

Overview of the United Nations Human Rights Council is seen in Geneva, Switzerland

REUTERS/Denis Balibouse
39/42

1 June 2017

An artist's rendering showing two merging black holes similar to those detected by Laser Interferometer Gravitational-wave Observatory (LIGO)

Courtesy of Caltech/MIT/LIGO Laboratory/Handout via REUTERS
40/42

1 June 2017

Russian President Vladimir Putin and Indian Prime Minister Narendra Modi talk to journalist Megyn Kelly on the sidelines of the St . Petersburg International Economic Forum (SPIEF) at the Constantine (Konstantinovsky) Palace, Russia

Sputnik/Alexei Druzhinin/Kremlin via REUTERS
41/42

1 June 2017

Russian President Vladimir Putin and Indian Prime Minister Narendra Modi react while walking near the Constantine (Konstantinovsky) Palace during their meeting in St .

Petersburg, Russia

REUTERS/Mikhail Metzel/TASS/Host Photo Agency/Pool
42/42

1 June 2017

French riot police signal to a migrant who is on his knees as French authorites block their access to a food distribution point in Calais, France

REUTERS/Pascal Rossignol
Glastonbury staff are working closely with police to make sure the festival is the most safe place that it can possibly be in the wake of the terror attacks in London and Manchester, co-organiser Emily Eavis has said. More than 150,000 people will flock to Worthy Farm in Somerset next week for the music and arts event and Eavis, the daughter of festival founder Michael, said every precaution was being taken to keep them safe.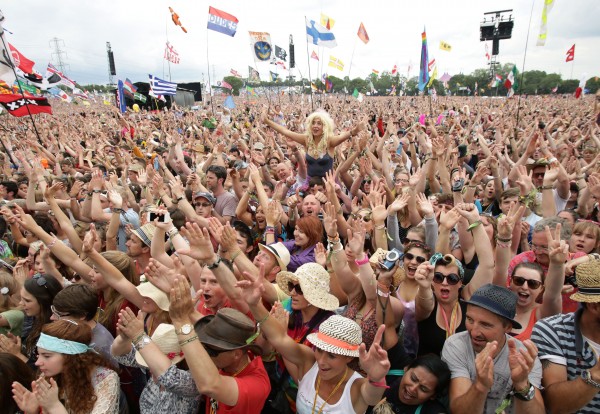 (Yui Mok/PA)
She told BBC 6Music: We have had a lot of security meetings in the last couple of weeks and our head of security, who is also in charge or the operations here, he is incredibly experienced in this area so we have put in place lots of extra provisions and extra security checks. We have sent an email out to the public to let them know that coming in will take a bit of extra time this year because we are going to doing extra searches and you will notice that on the way in, there will be extra space made for those searches to take place and some extra security and police.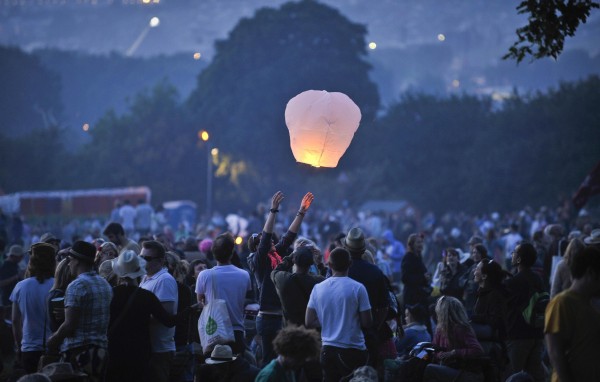 (Ben Birchall/PA)
She added: We are working very closely with the police and we just want to make it as safe as possible and you can rest assured we have got the best team making sure that happens and that it s the most safe place that it can possibly be. This year s event is being headlined by Radiohead, Foo Fighters and Ed Sheeran while Hollywood star Johnny Depp was recently added to the bill. The Pirates Of The Caribbean star, 54, is the guest of honour at a new drive-in movie area, Cineramageddon.
Security dominated the final day of campaigning ahead of Britain s general election1 on Thursday, with opposition parties attacking Theresa May for suggesting that human rights laws could be changed2 to give police greater powers to tackle suspected terrorists. In an eleventh-hour proposal following the London Bridge attacks3, the prime minister said she was prepared to impose longer sentences on convicted terrorists, deport foreign suspects more easily and to increase controls4 on extremists where there is not enough evidence to prosecute them. In response, Labour said the UK would not defeat terrorism by ripping up basic rights . Keir Starmer, Labour s shadow Brexit secretary and a former director of public prosecutions, told the BBC there was no incompatibility between protecting human rights and taking effective action against terrorists . Nick Clegg, the Liberal Democrat and former deputy prime minister, described Mrs May s comments as a crass last-minute attempt to divert attention from the much more difficult questions around our antiterrorism policy to appeal to the splenetic prejudices of the rightwing tabloids . Mr Clegg added, in an interview with the BBC s Today programme, that there was absolutely no shred of evidence that human rights laws are the reasons why these murderous acts happened in Manchester and London . Mrs May has come under pressure in the aftermath of the London Bridge attack because of concerns over cuts in police numbers and failures in intelligence5 . Two of the three attackers in Saturday s incident were either known to UK intelligence as extremists or put on Islamist watch lists. Initially, Mrs May attempted to steer the campaign back to Brexit and leadership, issues where her campaign believes she has an advantage over Labour leader Jeremy Corbyn .
But the serial revelations of intelligence failures has forced Mrs May to change tack, and on Monday morning she again sought to move the debate on to human rights issues We need to ensure it s easier for the authorities to deport foreign terrorist suspects, she told LBC radio . We also need to look to do more to restrict the freedom and movements of terror suspects, where there s evidence that we know they intend to do us harm.
---
How the UK election became a political dogfight
Election Analyst: what the polls really mean
Election Outsider: a deeper perspective on the campaign
Poll tracker: see how the parties are faring
6789
---
Mrs May added: If human rights laws stop us from doing that, I think then we will change those laws. Mrs May has not yet spelt out precisely what kind of measures she is looking at . Security experts believe she could be considering strengthening terrorism prevention and investigation measures (Tpims) . These include requiring suspected extremists to wear electronic tagging, report regularly to the police and face tightly defined exclusion from particular places and the prevention of travel overseas . A complete return to the control orders that were implemented by the Labour government under Tony Blair and Gordon Brown and scrapped in 2010 is thought unlikely . Control orders were much more restrictive suspects could be relocated to a town far from their home, face 16-hour curfews and be banned from meeting named individuals and using mobile phones and the internet. Related article
The key moments of the six-week campaign
Wednesday, 7 June, 2017
In an interview with the Sun newspaper, Mrs May also suggested increasing the period for which terror suspects can be held without trial, from the current level of 14 days an issue that proved highly controversial for the Blair government.
Mrs May said: When we reduced it to 14 days, we actually allowed for legislation to enable it to be at 28 days . We said there may be circumstances where it is necessary to do this . I will listen to what the police and intelligence services think is necessary for us to do. The Conservative manifesto committed the party to remaining in the European Convention on Human Rights for the whole of the next parliament, and some Labour officials sought to portray the move as a U-turn. Conservative sources have told the BBC that they would not withdraw from the ECHR but would seek temporary opt-outs called derogations from certain aspects.
References