products
Amazing opportunity available at Brynowen Holiday Park, which is part of the largest operator in the UK. Parkdean Resorts has over 70+ award winning holiday parks in the UK which provide amazing lifestyle and leisure experiences for thousands of guests throughout the year. We are currently recruiting a Security Manager to join the team at our stunning Brynowen Holiday Park.
Reporting to the General Manager, you will be required to create and maintain a safe environment for owners and holiday makers. Your key responsibilities will include:
Ensuring a maintained security presence at all times in order to create a safe and secure environment.
Maintaining effective records of all security activity with particular reference to investigation of incidents and accidents and witness statements.
Ensuring that a professional and effective control of site entrances, monitoring visitors, staff and customer activity and proactively discourage on-site intruders.
Ensuring that the park is patrolled on foot and by vehicle on a regular basis to monitor noise levels and subdue and possible situations that are likely to cause disturbance.
Ensuring that all new team members receive training and induction allowing them to excel in their roles.
The successful Candidate will:
Hold current SIA (or equivalent) certification.
Have outstanding customer service skills, with the ability to resolve queries.
Ideally have previous experience of working on a Holiday Park
Have experience of conflict resolution.
Hold a full driving licence.
Due to location, accommodation is available for the correct candidate along with further development opportunities in this forward thinking company. To apply for this opportunity, please email a CV and Covering Letter in the first instance
Job Type: Full-time
Salary: 18,000.00 to 18,500.00 /year
Required experience:
Required licences or certifications:
Current and valid SIA accreditation
Full UK driving licence
Visit link:
Security Manager – Parkdean Resorts
Republic vows to oppose amnesty for Troubles security forces

BelfastTelegraph.co.uk

The Irish government will oppose any form of amnesty for security force members as part of measures to address the legacy of the Troubles. https://www.belfasttelegraph.co.uk/news/northern-ireland/republic-vows-to-oppose-amnesty-for-troubles-security-forces-36342375.html

https://www.belfasttelegraph.co.uk/news/northern-ireland/article36342373.ece/2cacf/AUTOCROP/h342/2017-11-22_new_36441499_I2.JPG
The Irish government will oppose any form of amnesty for security force members as part of measures to address the legacy of the Troubles. Dublin last night pledged to challenge the statute of limitations proposal which is to be floated in a British Government public consultation document.
Human rights and victims groups also came out strongly against the move. An Irish Department of Foreign Affairs spokesman warned it would "not look favourably" on any form of amnesty for security forces or paramilitaries.
"There are no amnesties from prosecution provided for in the Good Friday Agreement or any subsequent agreements including the Stormont House Agreement," he said.
"The government's position is and will remain that the rule of law, including the requirement under Article 2 of the European Convention on Human Rights, for effective investigations of unlawful killings, must be upheld by all responsible authorities." Sinn Fein president Gerry Adams accused London of an "act of bad faith" and said neither his party nor the Irish government had been consulted about the proposal while the SDLP and Alliance also voiced their opposition. Amnesty International said any statute of limitations imposed to block investigations for killings or torture carried out by the security forces would be "an utter betrayal of victims' fundamental rights to justice".
Relatives For Justice said the proposal was "a slap in the face to victims of state violence – it once again casts them as second class citizens". A range of mechanisms to deal with the Troubles legacy were agreed by the parties in the 2014 Stormont House Agreement – an amnesty was not among them. The agreed proposals included a new independent investigatory unit, a truth recovery body and an oral archive.
They were put on hold due to ongoing political disagreement with republicans fearing the UK Government would cite national security as a reason to withhold documents from victims' families. Secretary of State James Brokenshire announced in September that he was planning to launch a public consultation exercise in an attempt to move the situation on. It was expected to focus on the Stormont House Agreement mechanisms, but Sinn Fein emerged from its meeting with Prime Minister Theresa May (above) yesterday claiming that a new statute of limitation proposal had been inserted into the consultation document.
A Northern Ireland Office spokesman said the Government believed the Stormont House Agreement proposals still represented the "best means" to address legacy issues. However, he said that for it to be an "open and meaningful consultation" the public should have its say on alternative approaches, such as the statute of limitations proposal. Support for an amnesty is strong among DUP and Tory MPs . However, UUP MLA Doug Beattie (inset) said legal experts believed it would "inevitably have to be extended to cover all Troubles-related deaths and open the door to a general amnesty for everyone, including terrorists".
He added: "We need to be very careful that in our desire to prevent former police officers and soldiers from being the victims of a witch hunt, we do not inadvertently open the door to an amnesty for the very terrorists they risked their lives to defeat."
SDLP MLA Dolores Kelly added: "The British Government cannot allow any amnesty for any violent perpetrators.
"Victims and survivors of the Troubles deserve truth and justice . The British state and others must deliver that justice .
No-one should be off-limits to the rule of law." Alliance Leader Naomi Long said: "Justice and the rule of law cannot be adjusted to make people differently accountable for their actions.
"In all cases, we should follow the evidence to wherever that leads.
"Members of the armed forces should be treated exactly the same as anyone else in a similar situation."
Belfast Telegraph
References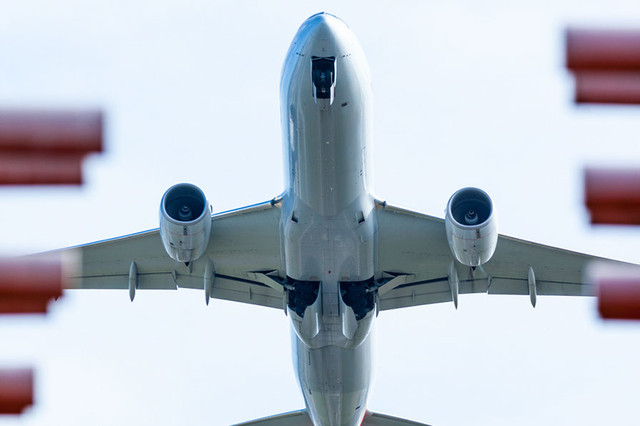 An unemployed London man discovered a USB flash storage device lying on the street as he was headed to the library to check the Internet for job listings . When he got to the library, he plugged it in and found it was filled with security details for London's Heathrow International Airport including security measures and travel details for Queen Elizabeth II . The man turned over the drive to a reporter at the Sunday Mirror1. On the flash drive were 76 folders of files, including security documents and maps of the airport . The maps included the location of every closed circuit television (CCTV) camera at the airport; routes and security protection measures for the Queen, Cabinet ministers and visiting foreign dignitaries; and maps of the airport's tunnels and escape shafts for the Heathrow Express train station.
Other documents included a timetable for anti-terrorism patrols at the airport, a documentation of the ultrasound system used by Heathrow security to check perimeter fences and runways for breaches, and details of the types of identification required to gain access to secure areas including those used by covert security personnel . There were also photos of the security facilities used by the Queen. In all, the drive contained 2.5GB of data all of it unencrypted . In a statement to the press, a spokesperson for Heathrow said:
Heathrow s top priority is the safety and security of our passengers and colleagues . The UK and Heathrow have some of the most robust aviation security measures in the world and we remain vigilant to evolving threats by updating our procedures on a daily basis . We have reviewed all of our security plans and are confident that Heathrow remains secure . We have also launched an internal investigation to understand how this happened and are taking steps to prevent a similar occurrence in future.
London Metropolitan Police were working with airport officials to determine how the data found its way out of the airport's offices. The news comes as the United Kingdom remains under a severe-level threat2 alert for both international and Northern Ireland related terrorism from the UK's Security Service (MI5) . This was a reduction from the critical level alerts issued in September after the bombing of a train at the Parsons Green Underground Station3.
This post originated on Ars Technica4
References