politics
One member of European security watchdog OSCE's monitoring mission in eastern Ukraine was killed and two others were injured after their vehicle drove over a mine near Luhansk.
An American man was killed and a German woman was injured on Sunday morning, a spokesman for Austria's foreign ministry said . Austria holds the rotating presidency of the Organization for Security and Cooperation in Europe (OSCE).
Germany's foreign ministry said two were injured, but gave no immediate details . The OSCE confirmed on Twitter that a patrol with six members and two armoured vehicles had been in a "serious incident" but gave no further information.
Three years after Moscow annexed the Crimean region, tensions between Ukraine and separatists in the Russian-held eastern part of the country remain high and a 2015 ceasefire agreement is violated regularly.
The Ukrainian military said the incident took place at 10:17 local time (0717 GMT) near the small village of Pryshyb, which is controlled by pro-Russian separatists.
The unarmed, civilian OSCE mission with more than 700 international observers was deployed in 2014 . The role of the monitors includes verifying the withdrawal of heavy weapons as agreed under the 2015 ceasefire agreement.
"It is a terrible tragedy," German Foreign Minister Sigmar Gabriel said in a statement, calling for "an immediate end to the violence and unjustified accusations, especially on the part of separatists in eastern Ukraine."
"It is in the interest of everyone involved, especially the conflict parties on the line of engagement, that OSCE observers are able to carry out their important, indispensable, and at once difficult and dangerous work," Gabriel said.
Ukrainian President Petro Poroshenko and Austrian Foreign Minister Sebastian Kurz on Twitter both called for an investigation of the incident . Kurz said he had spoken to the mission's ambassador, Ertugrul Apakan.
"Need thorough investigation; those responsible will be held accountable," Kurz said on Twitter.
A spokesman for the OSCE said further information would be released as it became available.
The 57 member states of the OSCE, which include Ukraine, Russia and the United States, in March extended its monitoring in Ukraine by a year.
Gabriel said the OSCE patrols had clearly prevented a more serious military escalation in recent years.
(Reporting by Brenna Hughes Neghaiwi in Zurich, Francois Murphy in Vienna, Pavel Polityuk in Kiev and Andrea Shalal in Berlin; editing by Jason Neely)
French voters have started casting ballots for the presidential election in a tense first-round poll that is seen as a test for the spread of populism around the world. More than 60,000 polling stations opened on Sunday for voters who will choose between 11 candidates in the most unpredictable election in generations.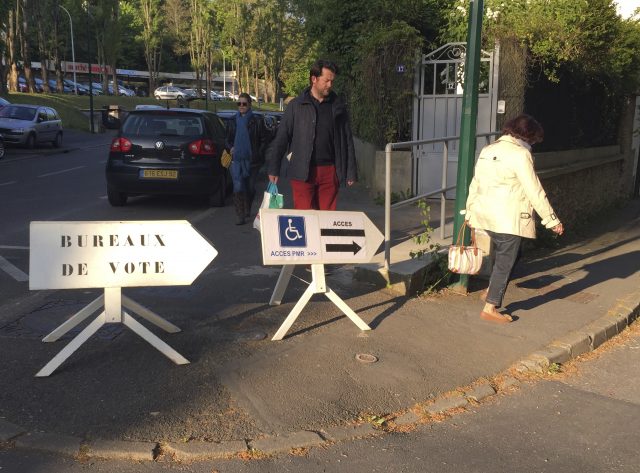 Polling stations open in Paris. (AP/Bertrand Combaldieu)
Opinion polls point to a tight race among the four top contenders vying to get into the May 7 presidential run-off that will decide who becomes France s next head of state. Polls suggest far-right nationalist Marine Le Pen and Emmanuel Macron, an independent centrist and former economy minister, were in the lead. However, conservative Francois Fillon, a former prime minister, appeared to be closing the gap, as was far-left candidate Jean-Luc Melenchon.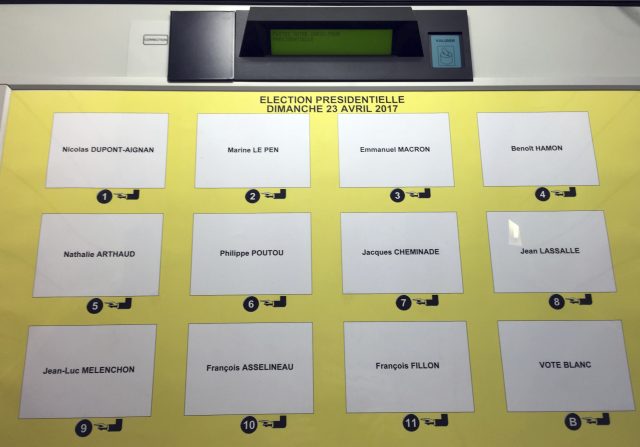 A voting machine displays the names of the 11 candidates. (AP/Bertrand Combaldieu) France s 10% unemployment rate, its struggling economy and security issues topped concerns for the 47 million eligible voters. If Ms Le Pen or Mr Melenchon win a spot in the run-off, it will be seen as a victory for the rising wave of populism reflected by the votes for Donald Trump and Brexit.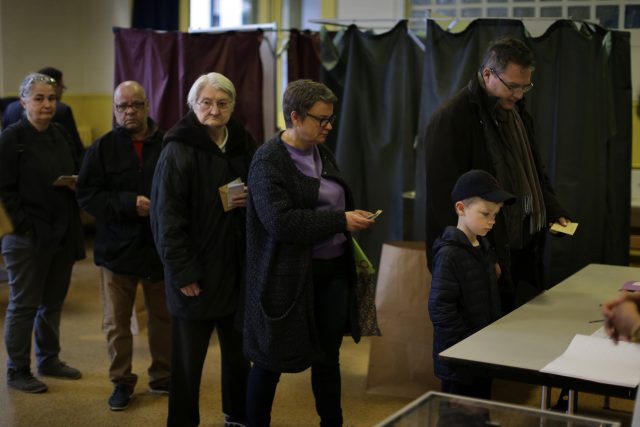 People line up before casting their vote. (AP/Emilio Morenatti)
Mr Macron and Mr Fillon are committed to European unity and would reform employment rules.
Early voting began on Saturday in France s overseas territories.
Golf star Rory McIlroy was expected to marry his sweetheart Erica Stoll in an Irish castle on Saturday. Security was tight as helicopters and blacked out cars brought guests to the ceremony at Ashford Castle in Co Mayo, Republic of Ireland. A steady stream of locals who wandered up to the gates were kept at bay by guards. The four-time major winner's representatives said his wedding was private and anti-drone experts were even brought in alongside boat-based security teams to patrol the waters of Lough Corrib.
Image: Security was tight outside Ashford Castle in Co Mayo
Celebrations include a fireworks display and musical entertainment from Stevie Wonder, who created a buzz in the city of Galway when he popped into a few shops on Friday, according to reports. The guest list is said to include One Direction singer Niall Horan, recent US Masters winner Sergio Garcia and Ryder Cup players Martin Kaymer and Paul McGinley, racehorse owner JP McManus and possibly singer Ed Sheeran.
McIlroy, 27, is from Holywood in Co Down in Northern Ireland and met New Yorker Ms Stoll, 29, when she worked for the US PGA and was living in Florida.
The 350-acre Ashford Castle estate can be rented for around 84,000 a day at this time of year and has already been in use by the wedding team for several days.