careers
WIRED They say that, on the internet, nobody knows you re a dog1.
ADVERTISEMENT
Technology is making it easier to trust strangers2

Technology is making it easier to trust strangers
---
Or, at least, they used to . As memes go, that image macro of a pup propped up with its paws on a keyboard, masquerading nominally as human, sits somewhere on the Venn diagram between twee , nostalgic and things from the internet your kids don t remember and will judge you for . The 1993 New Yorker cartoonist originally responsible for the gag, Peter Steiner, couldn t possibly have guessed more how hot-button an issue anonymity and trust online would become: as bored script-kiddies, organised crime gangs and multi-billion-dollar government agencies sprouted, flowered and burst like cyber-spores onto an unsuspecting internet targeting everyone and their nan (especially the nans) with schemes designed to exploit trust . The more we rely on devices for the day-to-day running of our lives, the lower we dangle like fruit for criminals. Folks who have been tasked with cybersecurity have been, for the past few decades, building defences using a model of isolation, says Allison Miller, product manager in security and privacy at Google . But what s happening with technology today particularly consumer technology is that we are becoming interconnected.. . People have become the new target . As opposed to, for example, all attackers focusing on getting into sensitive enterprises to get their corporate data, there s a lot of bad behaviour that ends up getting focused on users.
Miller and the Google security team are building the tools that gently (or in some cases, urgently) steer users safely away from sites that might have been designed or compromised to install malware or phish for personal data . Perhaps the most readily familiar example of the team s work is the joltingly all-red Chrome warning screen: the page a user is diverted to should they stray, unwittingly, into dangerous territory. It s an example of why internet users need unseen security teams working on their behalf: as online attack vectors become more and more numerous and sophisticated, the average user can t keep up.
ADVERTISEMENT
And that s a problem that doesn t just apply to individuals: while the enormous, household-name internet companies can afford to throw diamond after gold brick at protecting their data (even then not always successfully), smaller companies rely just as heavily on consumer trust, and have to decide how much budget to allocate to it from comparatively thimble-sized pots.
"Institutional trust was not designed for the digital age"

---
Rachel Botsman
That s the question of the ages: how do you determine how much to invest in security ? says Miller, of the line between protection and paranoia for smaller companies . And that is not something I can answer simply.. . It s worth it to sit down and figure out what is most valuable to you, what you have that might be most valuable to folks who would do ill or might potentially take advantage of you.
ADVERTISEMENT
The complexity rises as you go from being an individual to being an organisation, but unfortunately.. . I think large enterprises are in the best position to find experts who will help them identify what s at risk and how to protect it. Whatever their size, companies that misjudge the allocation of resources for security (or are just unlucky) stand to lose more than just client information and money . Data dumps of user info as any former Ashley Madison3 member might tell you also cost companies a second digital currency: trust .
Human nature doesn t scale up well to the company that, through bad luck or negligence, is ultimately responsible for your credit card details ending up on a mile-long list of account numbers and sort codes swapping back and forth on the dark web . We trust companies like we trust friends: you get screwed over once, and it s an uphill battle to win you back. Institutional trust was not designed for the digital age, says Rachel Botsman, author of What s Mine is Yours and the upcoming Who Can You Trust?, on how trust translates into the digital world . If you think of risk mechanisms, whether that be the way we think about government, or regulation, or insurance contracts, they were all designed during the industrial revolution and haven t really evolved that much . So when we talk about institutions rebuilding trust, there is this belief that we can go back to this institutional era of trust that was very opaque, very top-down and very decentralised. The interim solution is already here, albeit in nascent form: trust scores . Ebay, Amazon, Airbnb and TripAdvisor already rely on them . In lieu of knowing a stranger in person, we trust a combination of star ratings, reviews and numbers . The mass decentralisation of the internet forces us not to trust a single stranger, but an aggregate of them: a web of dozens, hundreds or thousands of strangers .
As it is now with the auctioning of celebrity autographs or the buying of an impregnable sub- 20 pop-up tent, so it will be with banks, public institutions maybe even governments. I think these rate and review systems are inevitable, and I think these will be the tools that we use to assess trustworthiness, Botsman says . I m not saying that should be the goal . Trust is highly contextual.
ADVERTISEMENT
If the goal is to increase trustworthiness, whether that s a corporation or an individual, you ve basically got two ways of doing that . The old way was through legislation and regulation, which led to more standards and more compliance . I m not saying that s going to go away . But the other option is: how do you provide information that empowers individuals to assess trustworthiness themselves ? And that s what I think we re in the very, very early stages of figuring out. All of which neatly covers two extremes on a spectrum .
If you re a one-person business a consultant or freelance-anything your trust score will be on your CV right below your name . At the other end: if you re a million-or-billion pound enterprise and slip up, there s no cushion like cash . The question is: what about the people in the middle ? Where is the room for experimentation, failure, progress, if the internet s web of strangers turns against your company in its first week? I think that small businesses are in an interesting spot, because they don t necessarily have the investment or the technical expertise of an enterprise, but they have to think like an organisation, says Miller . They have to think in a different way to individuals, and to me: that s where the biggest gap or question mark in cybersecurity is today.
Want to know more about the cyber threats of the future ? WIRED Security 2017 returns to London on September 28 to discuss the latest innovations, trends and threats in enterprise cyber defence, security intelligence and cybersecurity .
Join us at King s Place by booking your tickets today4.
References
Glastonbury staff are working closely with police to make sure the festival is the most safe place that it can possibly be in the wake of the terror attacks in London and Manchester, co-organiser Emily Eavis has said. More than 150,000 people will flock to Worthy Farm in Somerset next week for the music and arts event and Eavis, the daughter of festival founder Michael, said every precaution was being taken to keep them safe.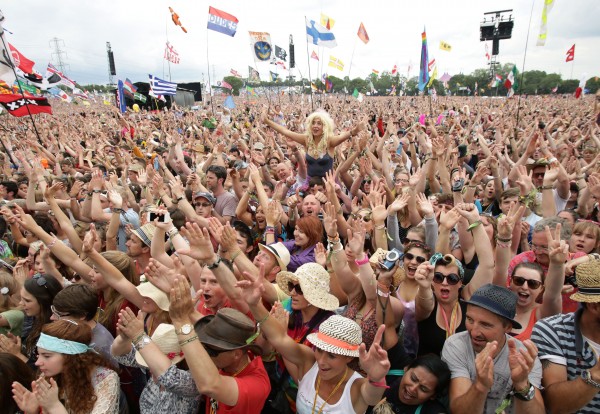 (Yui Mok/PA)
She told BBC 6Music: We have had a lot of security meetings in the last couple of weeks and our head of security, who is also in charge or the operations here, he is incredibly experienced in this area so we have put in place lots of extra provisions and extra security checks. We have sent an email out to the public to let them know that coming in will take a bit of extra time this year because we are going to doing extra searches and you will notice that on the way in, there will be extra space made for those searches to take place and some extra security and police.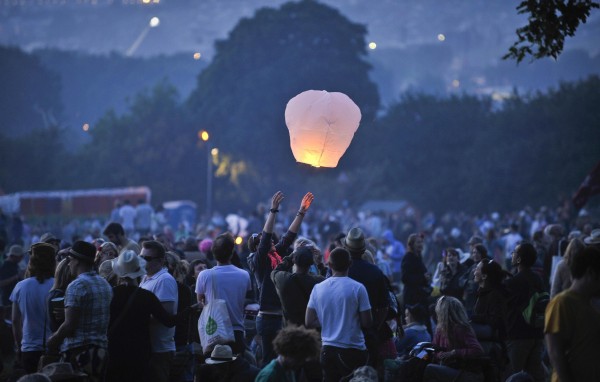 (Ben Birchall/PA)
She added: We are working very closely with the police and we just want to make it as safe as possible and you can rest assured we have got the best team making sure that happens and that it s the most safe place that it can possibly be. This year s event is being headlined by Radiohead, Foo Fighters and Ed Sheeran while Hollywood star Johnny Depp was recently added to the bill. The Pirates Of The Caribbean star, 54, is the guest of honour at a new drive-in movie area, Cineramageddon.
Alphabet s smart home unit Nest is launching a high-definition update to its internet-connected home security camera, powered by Google s artificial intelligence technology, a year after the departure of its co-founder Tony Fadell1. This week s unveiling of the $299 ( ' 349/ 299) Nest Cam IQ, which will ship in late June, marks the beginning of the end for a relative dearth of new device introductions at the smart-home pioneer . Other new products are anticipated later this year. Nest Cam IQ draws on computer-vision technology from its Alphabet sister company Google to introduce new features such as face recognition, to improve the relevance of security alerts pushed out through its companion smartphone app. Last July, Nest launched a new version of its existing home camera that was designed for outdoor use . At that point, it had been more than a year since the company first released the Nest Cam, a home security camera based on technology it acquired with start-up Dropcam in 2014. The launch of the Nest Cam Outdoor came just weeks after Mr Fadell had been replaced by Motorola veteran Marwan Fawaz as the company s chief executive, amid criticism about the pace of new product innovations after the company was acquired by Google for $3.2bn in early 2014.
Nest's Protect device Bloomberg
The learning thermostat for which it is best known was first introduced in 2011, followed by its Protect smoke alarm in 2013 . Greg Duffy, founder of Dropcam, criticised Mr Fadell s leadership of the company, saying that dozens of the start-up s employees had left soon after its acquisition by Nest, amid a continued lack of output . Mr Fadell pointed to several upgrades to both its hardware and software in the year leading up to his exit, telling the Financial Times in an interview last year: It takes a long time to innovate . You can t just redo one thing, you have to rebuild from the ground up. That is what Nest now says it has done with the Cam IQ, which includes an overhaul of its hardware design, as well as a new 4K sensor that allows images to be enlarged 12-fold, for a clearer look at potential intruders. Nest s new camera promises to be able to tell the difference between a person moving in a room and a pet or another shadow, reducing the frequent false alarms that can occur using simpler motion-sensing technology . Subscribers to Nest Aware, a premium service costing $100 a year, will also be able to receive familiar face alerts when family members return home. Our philosophy is that a security camera should be an intelligent camera a guard watching for you but thinking before they pick up the phone to call you, said Maxime Veron, Nest s director of product marketing. Over the past year, Nest s camera has seen growing competition from both lower-priced Chinese devices, such as Yi Technology, and newer entrants touting advanced AI technology behind the lens, including Amazon s new Echo Look2 and start-up Lighthouse.
Related article
Under pressure to cut bills, utility companies diversify to safeguard profits
Thursday, 1 June, 2017
The camera market is definitely our most competitive market, Mr Veron said. Lighthouse, which has raised $17m from Android founder Andy Rubin s3 hardware investment fund Playground Global, uses 3D depth-sensing technology originally developed for self-driving cars to offer what Alex Teichman, chief executive, calls an interactive assistant for your home , allowing users to search a visual history of when family members or pets come and go, using their voice. We do see this fundamentally different to a home security camera, in the same way Amazon s virtual assistant Alexa was fundamentally different to a Bose speaker, Mr Teichman said in a recent interview with the FT . There has been some disappointment in the smart home generally . Somebody just needs to deliver on it. Ben Bajarin, tech analyst at Creative Strategies, said that consumer adoption of internet-connected cameras for the home was starting to pick up , largely driven by security . He pointed to the recent success of Ring, a smart doorbell that incorporates a video camera to let people see who is trying to get in. He added: You re seeing consumers adopt these cameras purely for security and for other things that might qualify as peace of mind, such as baby monitoring. Despite the proliferation of new start-ups in the sector, Mr Bajarin said that Nest, backed by the Google brand, could have an advantage because consumers were more likely to trust a brand they know: They are letting a camera or a smart lock into their house .
If Nest can keep that trust, they can make the most of that opportunity better than a no-name brand.
References
^ departure of its co-founder Tony Fadell (www.ft.com)
^ Amazon s new Echo Look (www.ft.com)
^ Android founder Andy Rubin s (www.ft.com)