One member of European security watchdog OSCE's monitoring mission in eastern Ukraine was killed and two others were injured after their vehicle drove over a mine near Luhansk.
An American man was killed and a German woman was injured on Sunday morning, a spokesman for Austria's foreign ministry said . Austria holds the rotating presidency of the Organization for Security and Cooperation in Europe (OSCE).
Germany's foreign ministry said two were injured, but gave no immediate details . The OSCE confirmed on Twitter that a patrol with six members and two armoured vehicles had been in a "serious incident" but gave no further information.
Three years after Moscow annexed the Crimean region, tensions between Ukraine and separatists in the Russian-held eastern part of the country remain high and a 2015 ceasefire agreement is violated regularly.
The Ukrainian military said the incident took place at 10:17 local time (0717 GMT) near the small village of Pryshyb, which is controlled by pro-Russian separatists.
The unarmed, civilian OSCE mission with more than 700 international observers was deployed in 2014 . The role of the monitors includes verifying the withdrawal of heavy weapons as agreed under the 2015 ceasefire agreement.
"It is a terrible tragedy," German Foreign Minister Sigmar Gabriel said in a statement, calling for "an immediate end to the violence and unjustified accusations, especially on the part of separatists in eastern Ukraine."
"It is in the interest of everyone involved, especially the conflict parties on the line of engagement, that OSCE observers are able to carry out their important, indispensable, and at once difficult and dangerous work," Gabriel said.
Ukrainian President Petro Poroshenko and Austrian Foreign Minister Sebastian Kurz on Twitter both called for an investigation of the incident . Kurz said he had spoken to the mission's ambassador, Ertugrul Apakan.
"Need thorough investigation; those responsible will be held accountable," Kurz said on Twitter.
A spokesman for the OSCE said further information would be released as it became available.
The 57 member states of the OSCE, which include Ukraine, Russia and the United States, in March extended its monitoring in Ukraine by a year.
Gabriel said the OSCE patrols had clearly prevented a more serious military escalation in recent years.
(Reporting by Brenna Hughes Neghaiwi in Zurich, Francois Murphy in Vienna, Pavel Polityuk in Kiev and Andrea Shalal in Berlin; editing by Jason Neely)
French voters have started casting ballots for the presidential election in a tense first-round poll that is seen as a test for the spread of populism around the world. More than 60,000 polling stations opened on Sunday for voters who will choose between 11 candidates in the most unpredictable election in generations.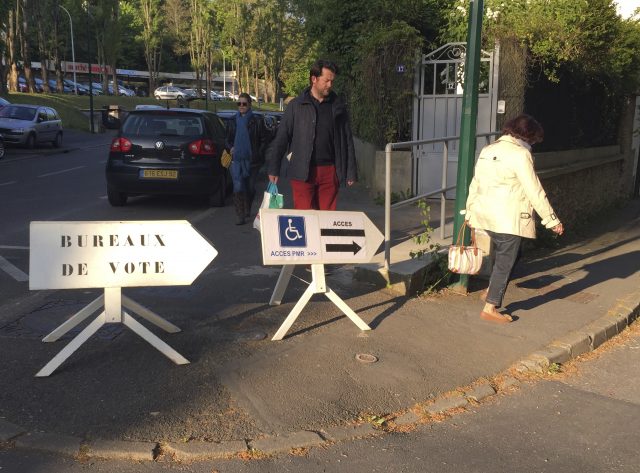 Polling stations open in Paris. (AP/Bertrand Combaldieu)
Opinion polls point to a tight race among the four top contenders vying to get into the May 7 presidential run-off that will decide who becomes France s next head of state. Polls suggest far-right nationalist Marine Le Pen and Emmanuel Macron, an independent centrist and former economy minister, were in the lead. However, conservative Francois Fillon, a former prime minister, appeared to be closing the gap, as was far-left candidate Jean-Luc Melenchon.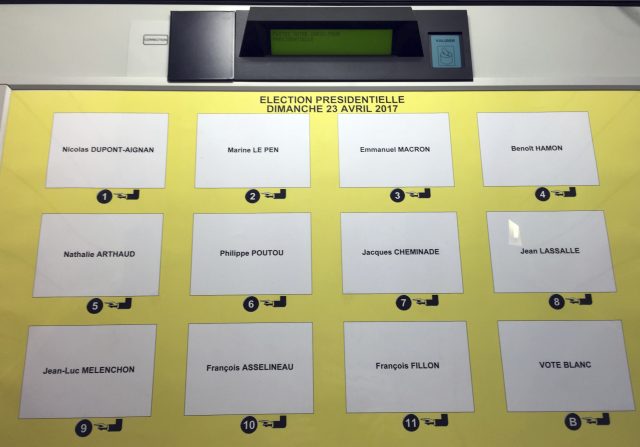 A voting machine displays the names of the 11 candidates. (AP/Bertrand Combaldieu) France s 10% unemployment rate, its struggling economy and security issues topped concerns for the 47 million eligible voters. If Ms Le Pen or Mr Melenchon win a spot in the run-off, it will be seen as a victory for the rising wave of populism reflected by the votes for Donald Trump and Brexit.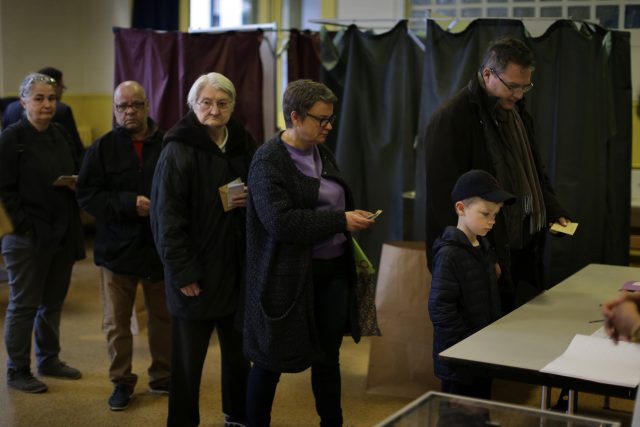 People line up before casting their vote. (AP/Emilio Morenatti)
Mr Macron and Mr Fillon are committed to European unity and would reform employment rules.
Early voting began on Saturday in France s overseas territories.
Hi people. Not sure if the mods will like this post, but I have contacted them to ask, but no reply from them. I would like opinions as to whether my below idea would be of use to anyone.
I am thinking that towards the end of the year, I would like to start a blog up writing on CP driving and other areas. I'm not sure yet how to format it though, or who to run it through. I recently posted a thread about advanced driving on CPW, which had been viewed nearly 2000 times, there was some great feedback, and my hope was that it might be useful to some of you, as I know many are keen to enhance your skills, and want work. So the subject I wish to cover firstly, would be to relate information and knowledge of CP driving methods. From why you should do training, what the roles and responsibilities are, security, aspects of advanced driving etc etc. A big subject. You can check my profile to see my background if that helps. Now I know that some driving techniques are covered in a CP course, but I also know, that some trainers actually haven't done that much CP driving. The driver, Principal or back up, can be looked down on.
Wrong. A good driver can save heartache, embarrassment and lives, if trained properly. Other than perhaps the PPO, the driver is the one to get the Principal away from danger, if it hits the fan. What I would like to do, is blog, let's say monthly at first, skills, techniques, tips, I have learnt over the years, and hopefully include include something you don't know? This will be free information. I'm not charging anyone. I am hoping it will help some who, either decide to complete a course, or for those going on one soon and to give a heads up on what's required, or those who may just want a bit more info and a good read-I hope. If this goes well, I may extend it to basic CP drills, etc, as it is in a manual. Let's face it, all the manual info us already in books and in the net, so I doubt I'll be divulging 'secrets'.
I realise there will be some TPs who may be thinking that I'm giving away info, that I'm taking away the need for them? but hopefully what this may do, is enhance your students with a bit of foresight before your course, and they might just become better students, let alone operatives. I must say here and now, reading about something is good, but it is no match for taking physical and practical instruction on a course as well, you need both. All I want to do is impart what I have learnt over years, to those who haven't had my background. So is it worth my time and trouble. Be honest, if there's no point, I'll keep quiet. Many thanks.
Horse 49 So, do you think it's worth me doing it?
Read the article: CP driver information blog